What is meant by Reliability Centered Maintenance?
What is meant by Reliability Centered Maintenance? Reliability Centered Maintenance or RCM an in-depth asset analysis tool used all over the world by a variety of industries. RCM's primary goal is to identify anything that needs to be done to preserve asset function. This most often takes the form of preventive maintenance tasks, but can include many other options.
How to apply reliability centered maintenance – 7 steps
The 1st step of the process is to determine the functions and performance standards of the asset in its present operating context. This may sound relatively straightforward, but it does take careful consideration to do correctly.
In Step 2, you'll identify how the asset can fail to fulfill the desired functions. Failures may be classified as partial or complete and may also be hidden or evident.
The 3rd step is to determine what can cause each of the failures identified in step two. Failure modes are events that lead directly to a failure. A tip is to only consider the likely failure modes – those that have occurred in the past or are likely to occur – and make sure you're writing failure modes with the right level of detail.
Step 4 of the RCM process is to determine what happens after the failure occurs. These failure effects are written as short paragraphs and describe the series of events from a potential failure condition through to a return of normal operation.
Documenting the consequences of the failure is the 5th step of the RCM process in this step, determine if the failure will have safety, environmental, operational or non-operational consequences.
In step 6 we ask what can be done to prevent or predict the failure? Here we may determine we need to do an essential care task or perform an inspection on some frequency.
If we can't identify a suitable proactive task, we move to the 7th and last step where we select the suitable default action. These can include operate to break down or redesigning the equipment or system. RCM can be a great way to develop your preventive maintenance program. However, it isn't without drawbacks. RCM takes a team of trained and knowledgeable people's focused effort to analyze one system.
Is Reliability Centered Maintenance right for your plant?
You need to thoughtfully consider if the time and resources required by RCM may be better used on other efforts at your plant. RCM is one tool that can be used to develop your PM program and when considering if it's right for you, evaluate if it is technically appropriate and worth doing. Many will agree that RCM is technically appropriate, but it may not be worth doing when compared to other tools like PM/ECCM. Read the article "the RCM Trap"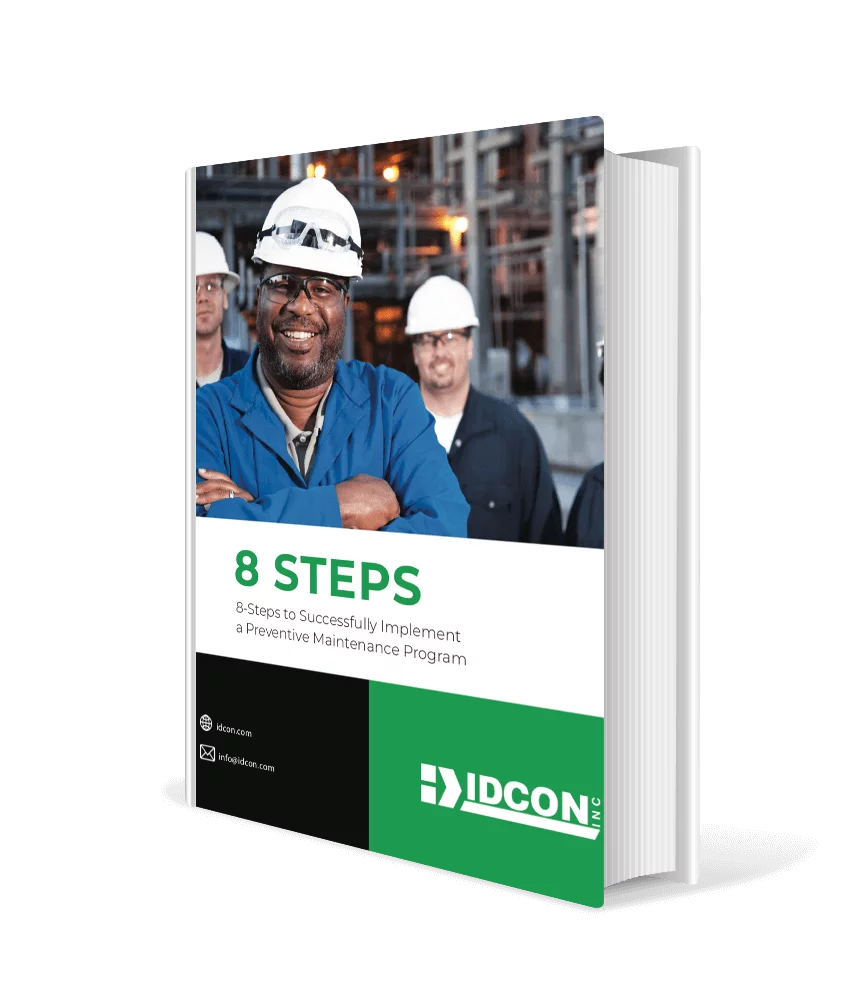 It's our experience that in most industries you rarely need to do a full RCM analysis. Equipment that is a good candidate for RCM might include complex equipment or equipment you don't have a lot of history or experience with. It may also be worth doing RCM on some of your bad actors or highly automated equipment. In most industries, you may want to consider RCM only on about 5% of your assets.
You can have a successful PM program by using the principles of PM/ECCM for the remainder of the 95% of equipment. Whether you decide to document your PM program with PM/ECCM or that the full RCM analysis is needed for your situation, IDCON can help. We provide the knowledgeable guidance that's needed to make informed decisions on which type of tool best fits your goals.